Barrowside Veterinary Hospital New Ross
Established over sixty years and based in Rosbercon, New Ross.  Barrowside Veterinary Hospital serves the people and animals of the Barrow Valley and greater New Ross area. We strive to provide the most up to date and cost effective veterinary care to large animals and pets alike in a friendly and relaxed environment. 
Our Veterinary Hospital is fully approved by the Veterinary Council of Ireland and boasts the latest in diagnostic equipment, from digital x-ray, monitored gaseous anaesthesia, in house haematology and biochemistry machines, ultrasound, scope, ultrasonic dental descaler and polisher, which, when coupled with the expertise of our veterinary surgeons and nursing staff, ensures that all animals receive the very best veterinary care available.
We pride ourselves on keeping our clinical skills and high standards of veterinary care up to date so all our team members are constantly attending continued professional development courses and webinars, allowing us to provide the latest in veterinary treatments to your animals.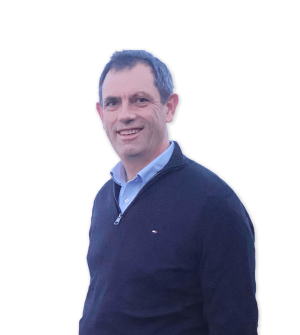 Tony O Connor - MV, MRCVS Veterinary Surgeon/Director
Tony graduated from University College Dublin in 1988. Having worked in mix in Newry Co Down for two years he returned to his home town of Wexford for a further two years before settling in New Ross in 1992.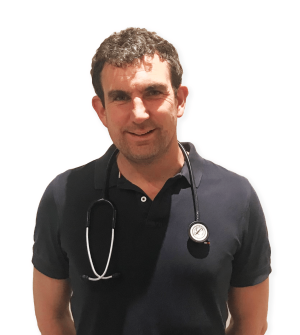 Michael Bernie - MVB, Cert DHH Veterinary Surgeon/Director
Michael graduated from University College Dublin in 2005 and joined Barrowside Veterinary Hospital soon after, he went on to complete a postgraduate certificate in Dairy Herd Health in UCD in 2012.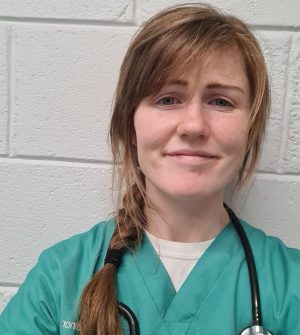 Sorcha O'Connor - MVG Veterinary Surgeon
Sorcha graduated from UCD in 2017. She spent time in Melbourne after college and then in Fermoy, Co. Cork where she worked with all species. A native from Thomastown, Co. Kilkenny, she came to us in Barrowside Veterinary Hospital in September 2021. She has a keen interest in small animal surgery and equine reproduction.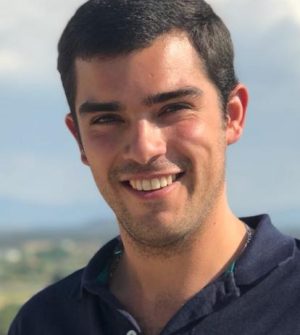 Afonso Neves- DVM, MSc Veterinary Surgeon
Afonso graduated from the Faculty of Medicine, University of Lisbon, in 2021. He joined Barrowside Veterinary Hospital in March 2022. He is from a country area in Portugal and spent his free time on the farm with with animals.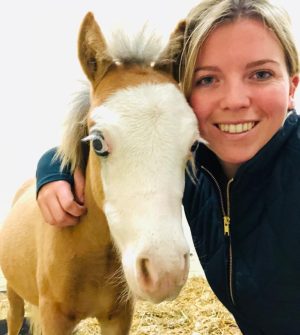 Alexandra Moss - BVSc, MS, DACVIM (LAIM)
Veterinary Surgeon
Alex graduated from Massey University in New Zealand in 2016. She worked first in equine practice in NZ before moving to the US where she became a board-certified large animal medicine specialist. Alex moved to Ireland in 2021, and joined Barrowside part-time in July 2022. Her primary interests lie with medicine cases of all species.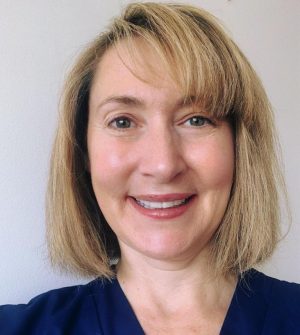 Christina McGrathAnimal Care Assistant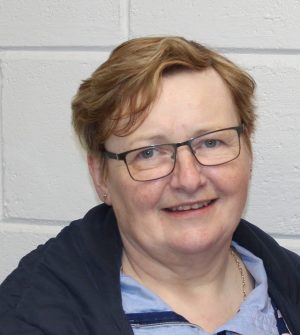 Breda Murphy
Receptionist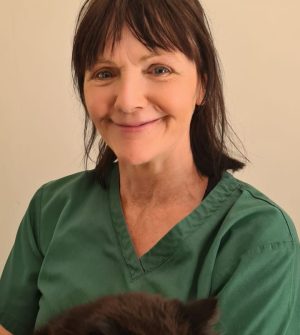 Pauline Power
Animal Care Assistant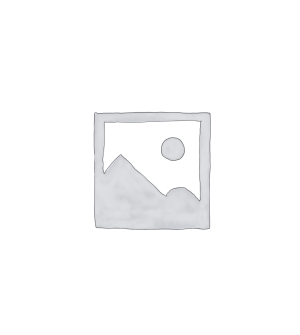 Billy Flynn
Groomer
Why choose Barrowside Veterinary Hospital?

Professional & personal

We care for all animals

Industry leading equipment

Vaccinations to cover your pet
Follow us
@barrowsidevets
Mon – Thurs : 8:30am to 6:30pm
Fri: 8:30am to 6.00pm
Sat: 9.00am to 5:30pm
Sun: Closed
24 Hour Emergency Service Available